Facts about the SoWi-Holding
Main business of SoWi-Holding: Organisation of fairs
The SoWi-Holding organizes for over 15 years education, job and career fairs in Innsbruck and Klagenfurt.
CAREER & Competence and MASTER Lounge refers to students, graduates and (young) professionals and attracts round about 2.000 visitors.
BeSt³ is Austrias largest fair for education and attracts every two years  17.000 (Klagenfurt) and 25.000 (Innsbruck) visitors.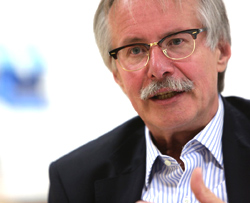 SoWi-Holding
Association for the promotion of practical training and research at the Faculty of Business and Management of the University of Innsbruck
Office: Universitaetsstrasse 15, A-6020 Innsbruck