BeSt³ Klagenfurt 2022
The education fair for work, study and further education
Date: 13. bis 15. October 2022
Opening hour: Thursday – Friday 9:00 – 17:00
Saturday 9:00 – 15:00
Location: Messe Klagenfurt

BeSt³ – education fair for work, study and further education
Austria's largest education fair in Klagenfurt
The BeSt³ ("job, study and further education") is organized by the Federal Ministry of Education and Women, the Federal Ministry of Science, Research and Economy as well as the Job Centre Austria and already celebrated its 30th anniversary in 2016. The aim of Austria's largest educational event is to give young people different perspectives when planning their educational and professional careers, to provide them with information on possible training priorities and to facilitate orientation in the labor market. The offer is aimed not only at young people and young adults, but also at parents who want to support their children in their choice of career: On three consecutive days, more than 110 exhibitor stands at the BeSt³ provide comprehensive information on important topics such as apprenticeships, A'levels, study and career entry. Questions about stays abroad, scholarships, specific fields of study, occupational fields and employment law topics will be treated professionally and in detail at the fair.
Varied side program:
The BeSt³ education fair for jobs, study and further education also offers a varied, exciting and needs-oriented side program at the Klagenfurt location.
Main topics:
Interaction in focus: The aim of the BeSt³ in Klagenfurt is to provide visitors with the best possible information and to discuss training opportunities in detail. The focus here is primarily on interaction: Competent advisers always answer questions in individual dialogue with the young visitors and respond to their respective needs. The extensive side program also offers a variety of possibilities to become involved personally: A moderated stage program as well as different workshops and discussion rounds focus on topics such as youth coaching, application processes and special occupational fields and are intended to support young people and young adults in finding their ideal educational offers.
Organization of the BeSt³ education fair for jobs, study and further education
The BeSt³ (Education Fair for Work, Study and Further Education) is organized by SoWi-Holding on behalf of the BMB, BMWFW and AMS Austria at the university locations of Innsbruck and Klagenfurt. The SoWi-Holding (founded in 1985) has more than 25 years of experience in interfacing between theory and practice, university and business. Along with the PINN career days, which were organized from 1999 to 2003 with great success by the SoWi-Holding, from 2008 onwards the career & competence and since 2016 the master lounge in Innsbruck have also been organized.
Participation opportunities for schools, colleges, universities and educational organizations.
Would you like to present your offers at the BeSt³ – Education Fair for Job, Study and Further Education from 13. bis 15. October 2022 in the Klagenfurt exhibition center? Then we will gladly provide you with detailed information.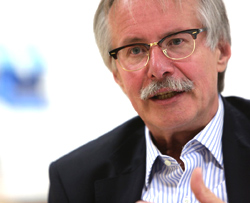 SoWi-Holding
Association for the promotion of practical education and research at the faculty of Business and Management of the University of Innsbruck (since 1986).
Office: Universitätsstraße 15, A-6020 Innsbruck
Fair: Klagenfurter Messe, Halle11, Sankt Ruprechter Street 12, A-9020 Klagenfurt