BeSt³ Innsbruck 2022
The education fair for work, study and further education
Date: 30. bis 02. December 2022
Opening hours: Wednesday – Friday 9:00 – 17:00
Location: Messe Innsbruck (Hall C + B)

BeSt³ – the fair for work, study and further education
Austria's largest education fair in Innsbruck
The BeSt³ (which stands for "job, study and further education") is organized by The Federal Ministry of Education and Women, The Federal Ministry of Science, Research and Economy and The Job Centre Austria and already celebrated its 30th anniversary in 2016. In 2018, the Education Fair took place for the 16th time in the Tyrolean provincial capital of Innsbruck. The extensive program is aimed primarily at young people and young adults who want to orientate themselves in their educational and professional lives. For their parents too, the event can be helpful, as there is a wealth of education and training opportunities, especially in this day and age, which can really be confusing. The possibilities are manifold and can be adapted to one's individual needs: In addition to general information on education-related topics such as apprenticeships, school leaving certificate and studies, BeSt³ also provides information on specific occupational fields and study programs, stays abroad, financial support opportunities, labor law issues and questions concerning self-employment.
During the three days of the BeSt³, the approximately 25,000 visitors expected will receive information not only at the on-site exhibitor stands, but also during exciting presentations, discussions and workshops: Topics such as youth coaching, application procedures and studies abroad will be discussed and new career opportunities presented. The focus of the entire offer is on personal advice, which allows visitors to find tailor-made training and further education opportunities.
The biennial event in the Messe Innsbruck has already established itself as a fixed point in the calendar of events of the Tyrolean provincial capital, offering young people and their families well-founded assistance with vocational and training advice.
Organization of the BeSt³ education fair for jobs, study and further education
The BeSt³ (Education Fair for Work, Study and Further Education) is organized by SoWi-Holding on behalf of the BMB, BMWFW and AMS Austria at the university locations of Innsbruck and Klagenfurt. The SoWi-Holding (founded in 1985) has more than 25 years of experience in interfacing between theory and practice, university and business. Along with the PINN career days, which were organized from 1999 to 2003 with great success by the SoWi-Holding, from 2008 onwards the career & competence and since 2016 the master lounge in Innsbruck have also been organized.
Participation opportunities for schools, colleges, universities and educational organizations
Would you like to present your offers at the BeSt³ – Education Fair for Job, Study and Further Education from 30. bis 02. December 2022 in the Innsbruck exhibition center? Then we will gladly provide you with detailed information.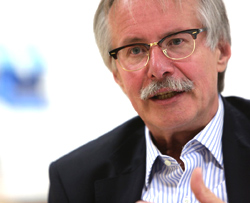 SoWi-Holding
Association for the promotion of practical education and research at the faculty of Business and Management of the University of Innsbruck (since 1986).
Office: Universitätsstraße 15, A-6020 Innsbruck
Fair: Fair Innsbruck, Hall C, B.0 and B.1, Entrance Ingenieur-Etzel-Straße (opposide of Streetnr. 44), 6020 Innsbruck